Order Details
PLUS plan -
£24.95
per month
12 Week Custom Course
FREE 7-day trial, cancel anytime
Personalized health plan from your dedicated coach
Live support and motivation
#1 Online Fitness Trainer and weight loss solution
Special Offer: Join Nuyoo today and get 7 days FREE
Choose your Plan
Basic
70+ Recipe Book
Workout Plan
Graduate scheme
Macro Breakdowns
Nutrition Guide
★
Plus
Most Popular
90+ Recipe Book
Basic features
Macro Tracker
Measurement diary
Ketosis & Other Plans
Pro
110+ Recipe Book
Basic & Plus features
Forum Chat
Shopping List
Meal Planner
70+ Recipe Book
Workout Plan
Graduate scheme
Macro Breakdowns
Nutrition Guide
90+ Recipe Book
Basic features
Macro Tracker
Measurement diary
Ketosis & Other Plans
110+ Recipe Book
Basic & Plus features
Forum Chat
Shopping List
Meal Planner
Payments are made monthly
Order Details
PLUS plan -
£24.95
per month
12 Week Custom Course
Free 7-day trial
Personalized health plan
Live support and motivation
#1 online personal trainer
* Cancel online anytime during your trial. No questions asked, no small print. Your 7-day free trial will last until 26 August 2022. Your plan will auto-renew at the end of the course so you don't lose access to your account.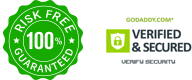 By clicking Continue, you agree to our
Terms and Conditions
and
Privacy Policy
. We guarantee 100% privacy. Your information will never be shared.
Unit 15535 PO Box 6945, London, W1A 6US, UK
VAT Reg, No. GB 281 4287 92
Have a question? Drop us an e-mail at
ccq@nuyoo.co