Beginner at the gym? Experienced gym goer but not getting results you desire? Or maybe you just don't fancy the gym today? We've got you covered.
For beginners, we introduce you to bodyweight exercises and gym workouts by giving you over 50 in depth virtual videos, filmed with PT Sacha Harding, for you to easily follow. Unlike many online fitness programmes, Nuyoo makes it easy for anyone to join, get fit and lose weight from their mobile phone!
Our training programmes are made specifically around you, so if you're advanced in the gym but not getting the results YOU want, that's because your exercises haven't been tailored to you, and that's where Nuyoo changes the game.
For every training day, Nuyoo calculates and creates a specific lifestyle category tailored based on your BMI. We give you a target of calories to burn, and all you have to do is get out there and either walk, cycle or jog for the amount of time we set out for you. This means that even if you don't fancy going to the gym or simply have no time, Nuyoo gives you other options making it easier and quicker for you to hit your goals.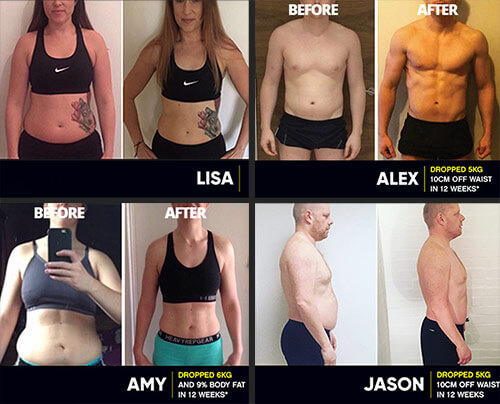 "6 weeks on and I feel much stronger and leaner! My mind is much clearer, diet is clean and training has been upped. I had a massive confidence issue with my tummy, especially around my scar. Now I look in the mirror appreciating the hard work I have put in to lean up and I've started to notice my abs over my scar!"
"Sacha provides highly professional, supportive and encouraging advice which motivates you to give 100%. The training schedule, coupled with guidelines on diet and nutrition which are always available have made a real difference to my overall health and fitness."